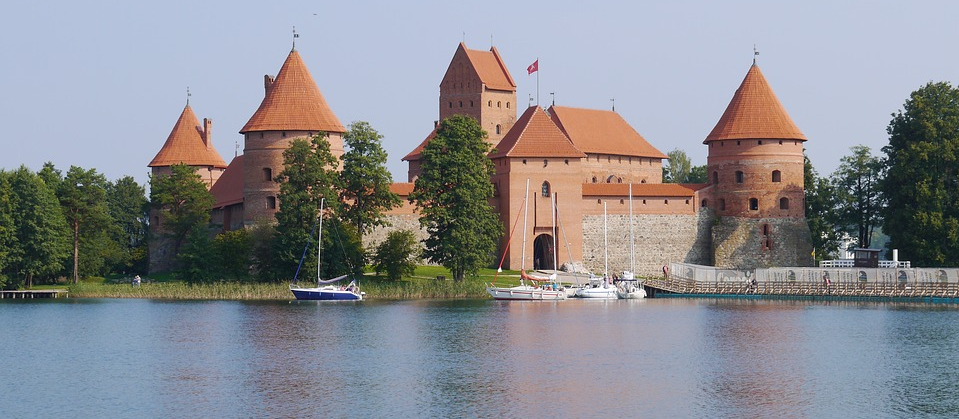 Tour to Trakai – 9th June
With transport and English speaking guide
Tour duration – 4 hrs
Tour start – 9.30 from the main entrance to the Radisson Blu hotel
Price: 20 Euro
Entrance to the Castle (optional) – 12 Euro (without a guide)
Trakai – the former capital of the Grand Duchy of Lithuania – is a small town located about 28 km from Vilnius. Situated in a picturesque lakeside area it is one of the most popular tourist attractions of the country. The historical part of the town conserved the ruins of Peninsula Castle, the authentic heritage of small ethnic group Karaites and of course the top must see site – the famous insular Castle on the lake, the original gothic style architectural monument from the end of the XIV century, a historical Museum of Trakai nowadays.
Our tour gives possibility to visit Trakai Castle (for those interested an entrance ticket is needed). Also, you will have some time to enjoy the beauty of the nature, buy interesting souvenirs and have a short break before going back to Vilnius.